Terry Lennaine was born in Devon. Part of his childhood was spent in Ruislip in West London and also in Bedford and Leicester but most of his life has been spent on Merseyside where he is a long established figure in local radio.
Clubs
Terry was well established in the club scene whilst still a teenager and had a large and loyal following which also attracted the eye of management at BBC Radio Merseyside in Liverpool, very soon Terry was on the air with his own weekly show. This programme was based around what Terry was playing in the nightclubs and suddenly, unknown artists such as George Benson, Kool & The Gang and Earth Wind & Fire were getting played on UK radio for the first time.
The programme was called 'Keep On Truckin' which was the title of an Eddie Kendricks song that had recently been a million seller in The USA.
BBC
Terry spent 15 years with BBC Radio Merseyside during which he launched the Radio Merseyside toy appeal, a joint idea by Terry and Billy Butler. It was the first toy appeal on any local station anywhere in the UK. Something that most local radio stations now do.
Terry also gave vital airplay to new artists unheard of elsewhere and was the first radio DJ to give UK airplay to George Benson, Billy Ocean, Lynx (David Grant), Heatwave, Tavares, Kool & The Gang and many more. Terry also worked on a song recorded by Birmingham group Delegation, that song was "Where Is The Love We Used To Know" which was a UK top 20 hit and a number one in Germany. This gave Terry the first gold disc of his career.
Terry's programme on Radio Merseyside was the first to play a Prince track in the same week Prince's debut album was released in the USA. In 1981 The Four Tops released an album on Casablanca Records in the US. Following good feedback about one particular track Terry contacted Phonogram and the song "When She Was My Girl" was released in the UK and went straight into the charts. Following the UK success, the song was released in the USA and was also a top 10 hit there. Terry was awarded another BPI disc award for the the song.
Into the 1980's Terry gave the first ever radio play to Paul Hardcastles UK number 1 song "19" and also worked with "Wham!" giving significant airplay to George Michael's music before the group had any chart success.
Paris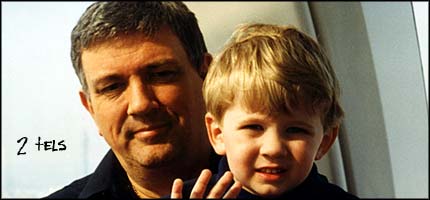 In the seventies, Terry started taking his club audience on arranged tours to see artists such as Stevie Wonder and Earth Wind & Fire when they were playing in Europe. Following one such tour to Paris to see Stevie Wonder, Terry fell in love with the city and has been visiting it ever since, with groups of people. Since the 70's, Terry has taken nearly 300 tours to Paris and has a considerable knowledge of the city, with long established contacts and friends who own and run restaurants in the city, these tours have proved very popular.
In the early 80's, Terry Lennaine also started taking groups to The Far East and to date has personally couriered 18 tours to Hong Kong, Bangkok, Singapore and other destinations. Germany's Rhine Valley and Amsterdam have also been regular excursions. Terry has written a guide to Paris which is now available to buy online.
Radio
In 1988,Terry joined the Liverpool commercial radio station, Radio City. Terry presented the very popular 'Peaceful Hour' 'Downtown' and 'Be Bop Gold' which all attracted large audiences. In the 90's when commercial radio stations all split frequencies, Terry stayed on Radio City's AM service 'Radio City Gold', which was rebranded as 'Magic 1548' and is now part of Greatest Hits Radio, playing non stop music throughout the North West and North Wales. Terry broadcast daily on Magic 1548 until January 2001.
From 2001 onwards until late 2008, Terry was also heard daily on KCR 106.7, broadcasting to the Knowsley area of Liverpool.
In 2014, Terry was asked to present a month long series of afternoon shows on board Radio Caroline North which was granted a four week temporary licence to celebrate the stations 50th anniversary. This was broadcast from The Planet Lightship moored in the Canning Dock in Liverpool City Centre.
Having retired from the Mobile Disco business in 2020, Terry operated two radio stations from home. KOT Radio a 24 hour retro soul, funk and disco format based on "Keep on Truckin" – Terry's old BBC Radio Merseyside programme – and Connection Radio Liverpool, a 24/7 oldies station with over 3,000 songs from the 60's – 70's and beyond. Connection Radio Liverpool played many songs that you won't hear on other oldies stations and with the emphasis on songs that have a Liverpool or Merseyside connection.
Both stations were free to all listeners, but for operational reasons are no longer available.
TV
Terry Lennaine has also been seen in various TV programmes including Carla Lane's 'Bread' where Terry played 'Stan', the husband of Joey Boswell's girlfriend 'Roxy', Terry appeared in a number of episodes. He has also appeared in Joe Boyles "Help" – A&E – North West Tonight and Granada Reports.
Music
Terry Lennaine has worked with George Michael, George McCrae, The Chi-lites, Chris de Burgh, Heatwave, The Real Thing, Billy Ocean, David Knopov, Rick Astley, S Club, Labrinth, The Wanted, Def Leppard, Ken Dodd, The Trammps, Mud, Tavares, David Grant, Jigsaw, Bootleg Beatles, Bjorn Again, Gerry & The Pacemakers, Mungo Jerry, and dozens of other artists.